Latest News
/
Santos (ASX:STO,PNGX:STO) - Full Year Results 2021
Santos (ASX:STO,PNGX:STO) - Full Year Results 2021
Friday, February 18, 2022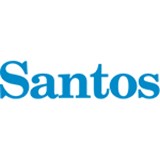 Santos (ASX:STO,PNGX:STO)-Full Year Results 2021
STO posted a net profit of US658m in the full financial year 2021, up 284% from the corresponding period mainly due to impairments included in the previous year
Free cash flow up 103% to US1.5bn recording an underlying profit of US946m , reflective of higher oil and LNG prices, recovery in Global energy, demand and supply constraints combined with Oil search assets
EBITDAX up 48% to US2,805m
Pro-forma free cash flow expected to be US2.3bn for the merged group
Sales Revenue was up by 39% to US4,713m across all products
Higher production in 2021 with 92.1 mmboe compared to 89.0 mmboe in the prior year
Lower unit production cost in 2021 despite COVID-19, US7.76/boe
2022 production expected to increase, 100-110mmboe, sales to 110-120 mmboe at the back of the Oil search merger
Sustaining and restoration Capex to be approx. US900m in 2022 compared to 834 in 2021
Total Assets grew to US30.009bn compared to prior year at US17.656bn, at the back of the merger
Increased in Net debt to US5.157bn due to Oil Search merger combine with lease liabilities. Gearing reduced to 27.5%
Liquidity of US5,611m as at 31 December 21, up 75%, comprised of cash and undrawn bilateral bank debt facilities
Increased equity in Tier 1 PNG LNG project and added operatorship of PNG's oil fields.
2021 interim dividend of US5.5cents and final dividend of US8.5 cents per share. Total dividend declared of US14 cents per share franked to 70% up 97% compared to prior year.
The dividend payment dates as follow;
Ex-date: 21-Feb-2022
Record date: 22-Feb-2022
Payment Date: 24-March-2022
2022 Annual General Meeting scheduled for 3rd May 2022
Earnings per share of US30.8 cents for the period, up 280% compared to corresponding year
Refer Link below for the full report.
---